Join us for a 5-week Social Group Session!
Designed to help your child build connections while enhancing their social skills.
A weekly social group designed to strengthen the social interaction & communication skills of children with mild to moderate ASD, emotional regulation challenges or related communication disorders.
Register today to avoid disappointment! Space is limited
Next Group: April 5th to May 3, 2023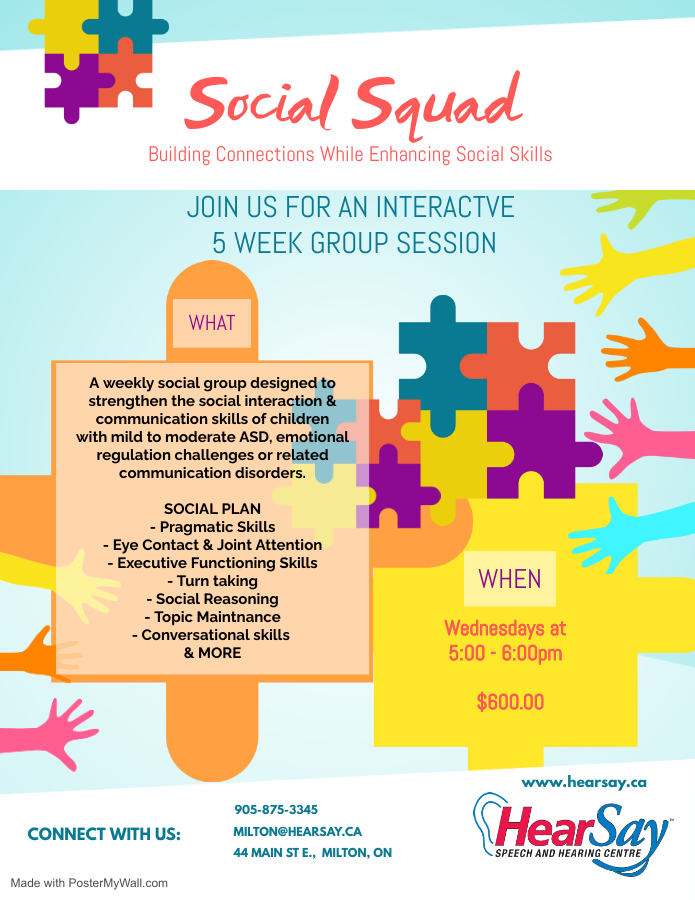 SOCIAL SQUAD REGISTRATION FORM
To complete registration, please submit forms to milton@hearsay.ca.
Fee to be charged at the time of registration to secure your spot.