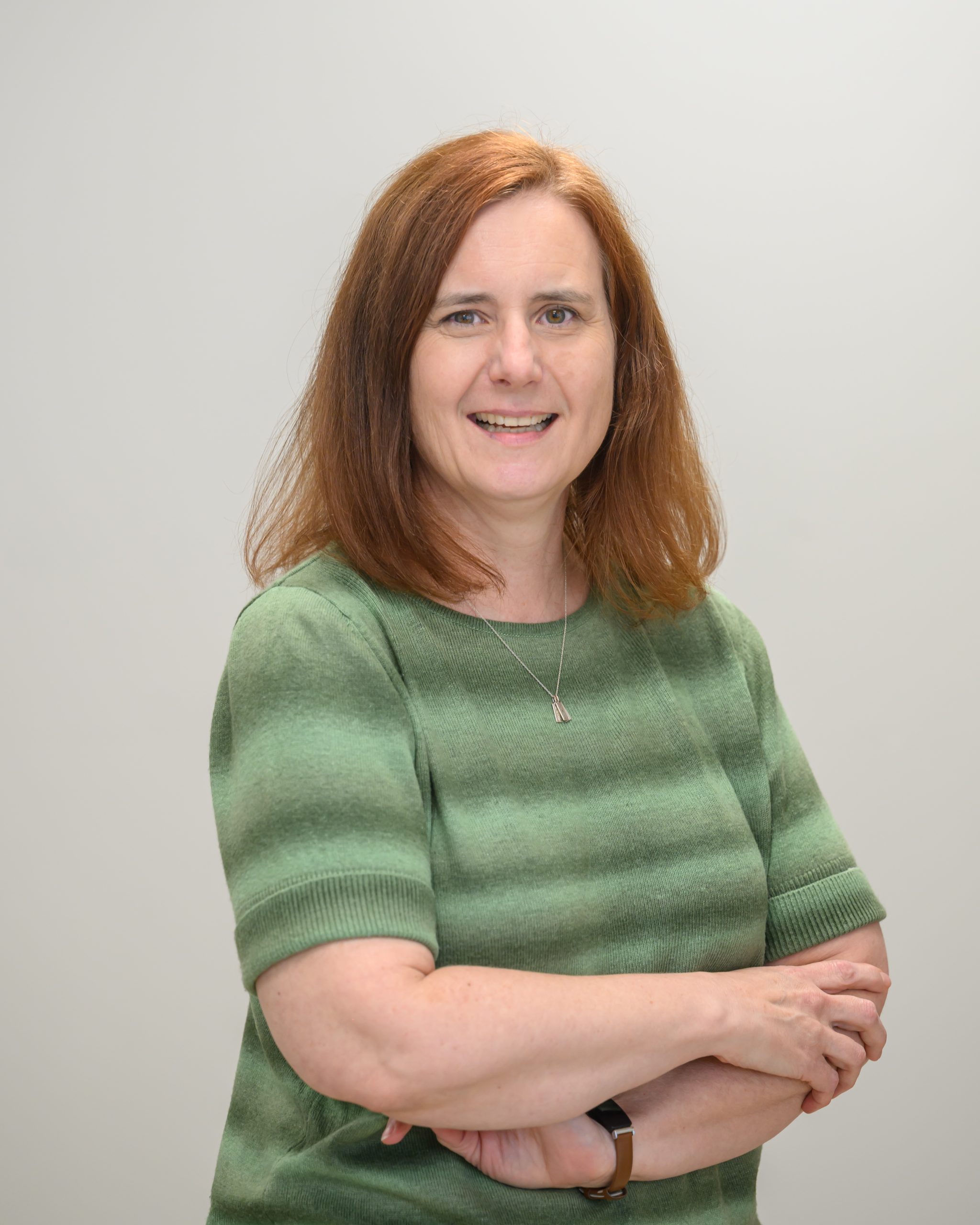 B.Sc. (Hons.), M.Sc., Reg. CASLPO
Tina graduated from the University of Western Ontario alongside Yvonne in 1998. She is registered and certified through the College of Audiologists and Speech-Language Pathologists of Ontario (CASLPO) and is a member in good standing of Speech-Language and Audiology Canada (SAC). Tina spent over 23 years in the provincial preschool speech and language system, working with children with a wide variety of developmental and communication difficulties in clinical and childcare settings. Tina also spent several years working in group homes and day programs for adults, providing consultation to families and staff around communication, learning and using AAC, and supporting interactions between family members, staff, and residents.
Tina has learned much about neurodiversity in the past few years, and endeavors to provide neurodiversity-affirming therapy for her clients. Tina values and is guided by the lived experience and expertise of the neurodivergent community.
Tina has training in Auditory Verbal Practice, DIR/Floortime®, and all Hanen Parent Programs and Programs for Early Childhood Educators including It Takes Two To Talk®, More than Words®, Learning Language and Loving ItTM, Target WordTM, ABC and BeyondTM, TalkAbilityTM, and I'm ReadyTM.
From 2007 to 2017, Tina worked with a team to coordinate an annual literacy conference for early childhood educators. She is passionate about emergent literacy and spearheaded a program to provide books and information about emergent literacy to parents of newborns at a rural hospital.
Tina enjoys canoeing and camping with her husband and two sons. She dabbles in pottery and sewing and can often be found with her nose in an enjoyable book.